This is my bag. I used a home decor weight jacquard for the exterior and some Amy Butler Love for the lining and one side of the strap.
My favorite part is the way the strap goes on. Instead of having to put it between the bag and the lining, you sew it on afterward. Then you put big fabric covered buttons over the stitching. At least I used big fabric covered buttons.
And I put a magnetic snap on the inside.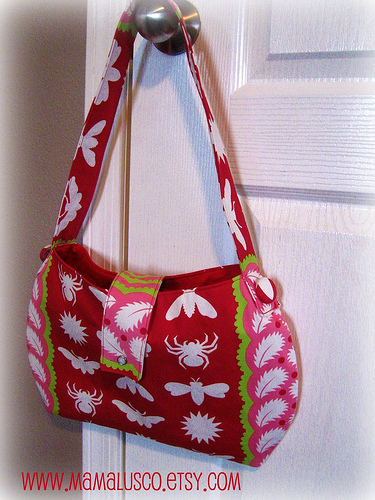 Here's a bag sewn by my friend Angie. She also used big buttons (and fussy cut the fabric first - adorable!). She added a strap closure to the outside.
This one was sewn by my friend Andrea. Such cute fabric!
And the rest of these were sewn by other Sew Can She fans...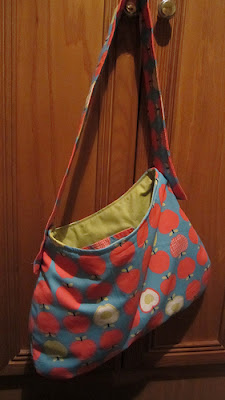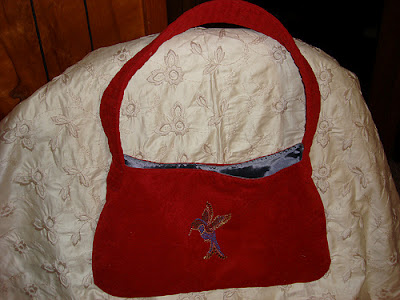 and by outbutnotoutdone.
What have you made using tutorials we've featured? Post your pics in our
. Maybe you'll see them on the blog sometime!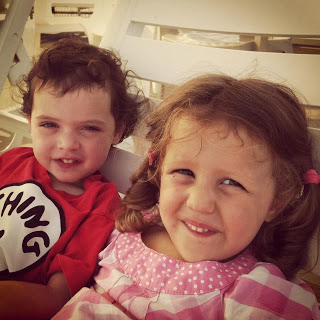 Here's just a little pic from my Instagram today...
It's my daughter Cadie with her bestie Katie (both pronounced the same). They fight way more than play nicely. We hope that if we keep telling them they're best friends it might be true by the time they're 7 or 8. :)
Happy Sewing,